Lounges for groups and banquets: in addition to a spacious dining room, the Restaurant Theater welcomes you for your group meals.
3 private rooms for your events
Contact us at any time to book one of our three private rooms. It is possible to arrange an appointment to visit the places. Consult our group menus and contact us for special menu needs to plan with the chef.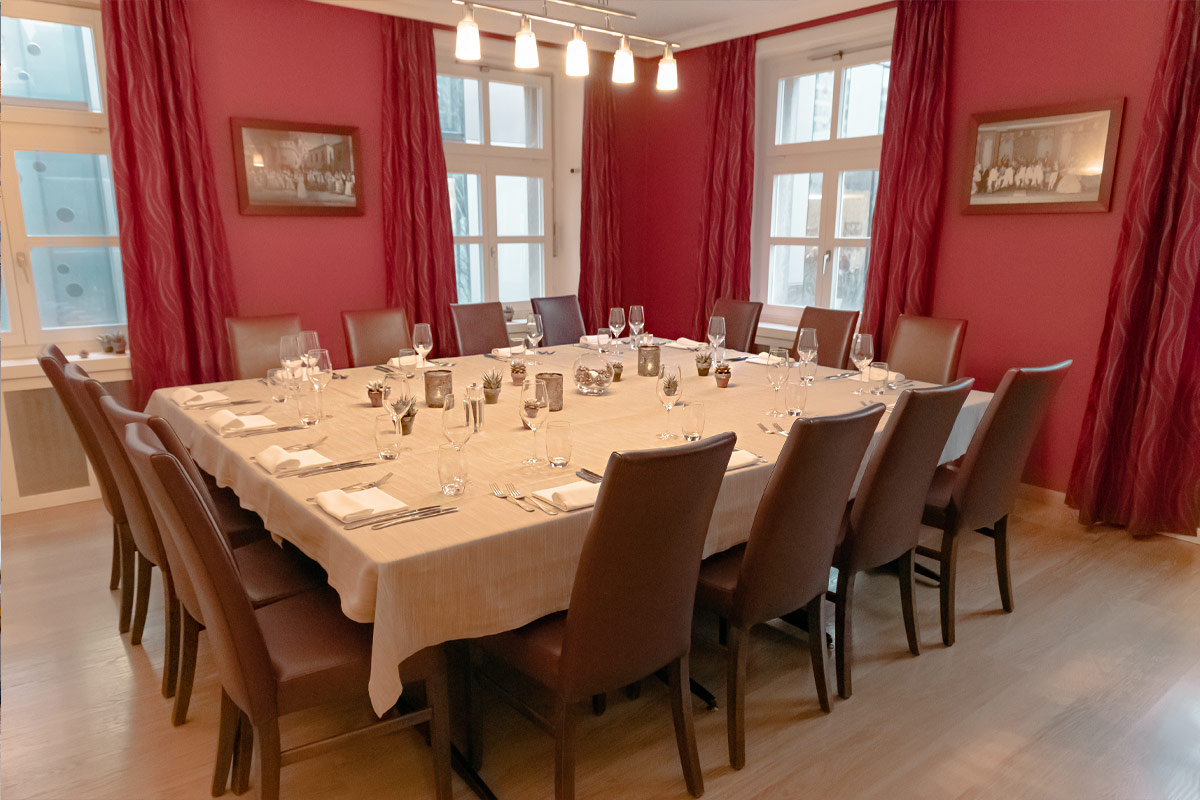 Family gatherings, evenings amongst friends, or professional lunches or dinners, the cosy Ramuz lounge provides an intimate and discrete atmosphere, accommodating up to 14 people.
"An unforgettable night…"
Carole
When your designs are on a larger scale, yet you require discretion and privacy, Gilles' Lounge is the private room of choice. Capable of comfortably managing parties of thirty to forty, the charm and serenity of this lounge will delight your guests.
"Perfect for groups…"
Benjamin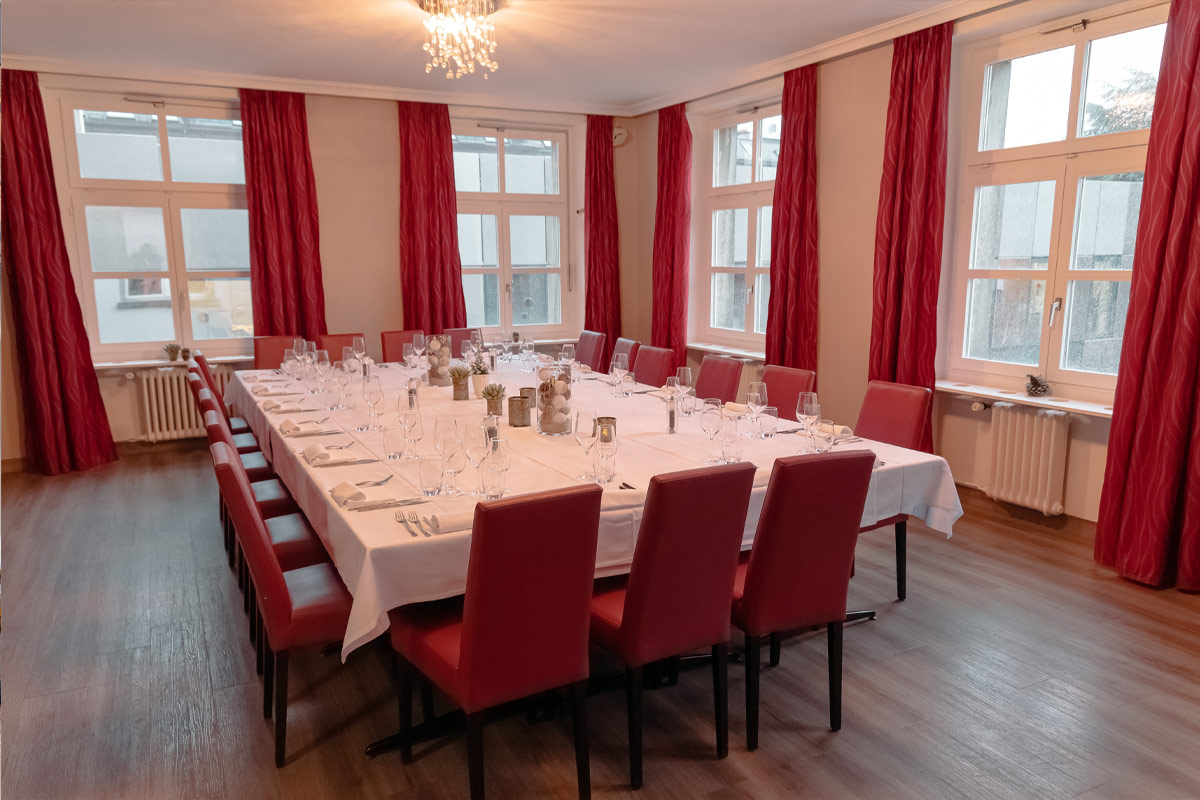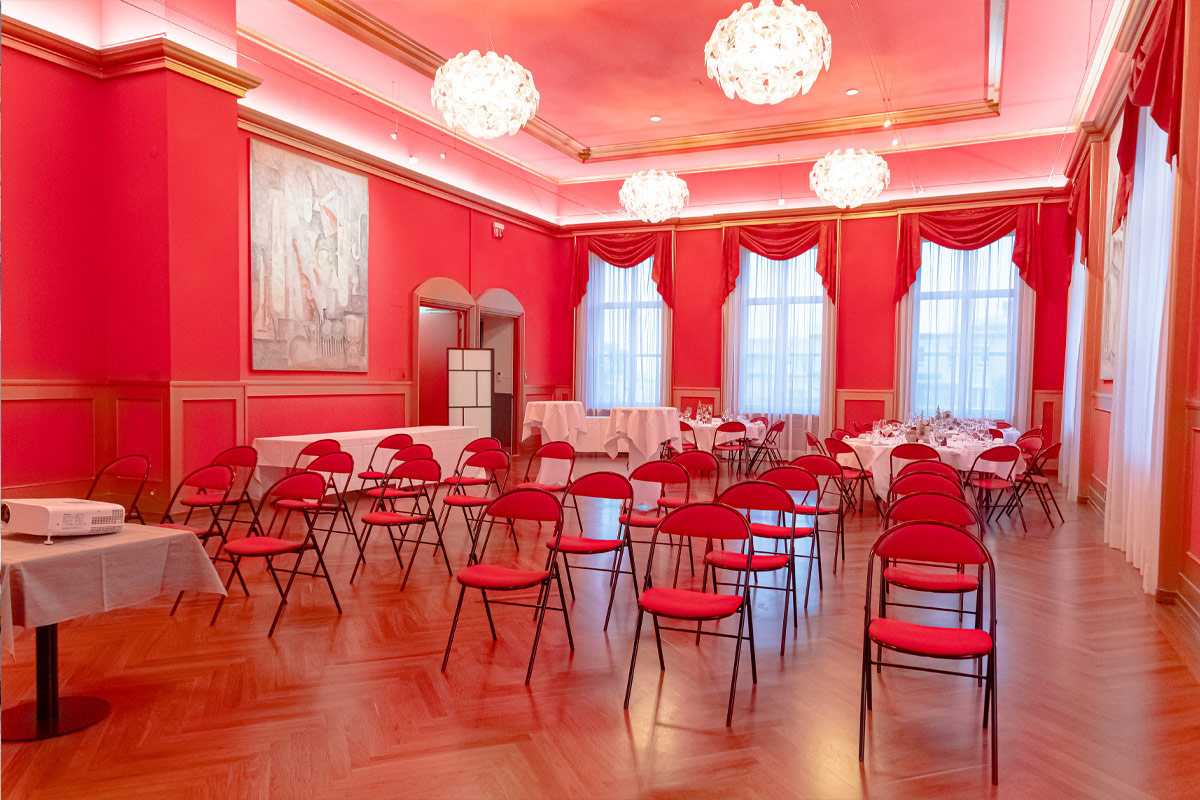 And for bigger event until 200 persons, we can rent the room Bailly to the Lausanne Opera
"A very large room for rent in Lausanne"
Stéphanie